Junior Golf Clothing
---

At Click Golf we have a brilliant selection of junior golf clothing for younger golfers who want to be able to play in a great range of golf clothing that looks and feels the same as what professional golfers wear on the golf course.
Having the right golf clothing for a young golfer can make it much easier to enjoy a round of golf by wearing a golf shirt and golf trousers that are designed to move with the body of a golfer while swinging a golf club.
Sorry, no products were found matching your criteria.
---
Junior Golf Trousers
There is a wide range of junior golf trousers that offer brilliant stretch and flexibility so that younger golfers can create smooth and fluid golf swings without any restriction for greater performance.
We have some of the biggest brands in stock such as Nike, adidas, Under Armour, FootJoy and more who have all designed brilliant golf clothing for junior golfers. There is also a range of waterproof golf trousers too for junior golfers who want to be able to continue playing golf even in wet and colder weather.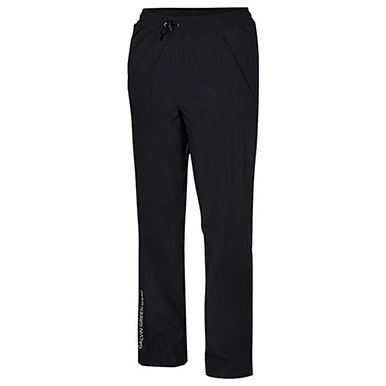 ---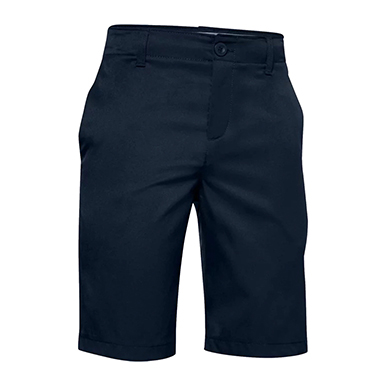 Junior Golf Shorts
Junior Golf shorts are perfect for younger golfers who want to be able to go out and enjoy a full round of golf in the summer without the risk of becoming too hot and uncomfortable on the golf course.
Many of the golf shorts that have been designed for younger golfers include moisture wicking technology that helps to keep you cool and comfortable on the golf course, while also using stretch materials that allow for greater movement on the golf course.
Golf shorts are also designed using special materials and fabrics that allow for greater flexibility and movement so that younger golfers don't feel restricted in any way while swinging a golf club, allowing for perfect form to be created.
---
Junior Golf Waterproofs
Making sure that younger golfers are prepared for all weather conditions is important for any parent as the weather can change very quickly in the UK and a sunny day on the golf course can turn into a wet day quite quickly.
Making sure you have the right golf waterproofs can help to keep junior golfers warm and dry in wet weather conditions while still being able to create a full range of motion on every golf swing for greater results.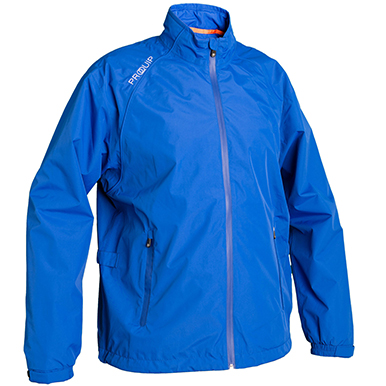 ---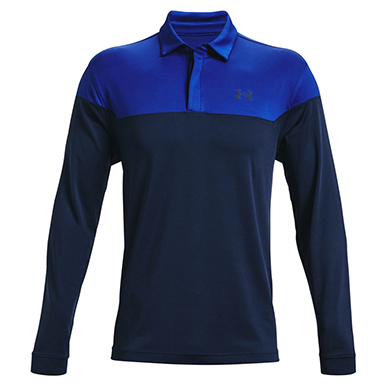 Junior Golf Tops
Golf tops allow junior golfers to play in a golf shirt that can work to keep them cool and comfortable on the golf course during the summer while also being designed to allow for the right amount of stretch to create perfect golf swings.
Shirts such as the Nike Boys Dri-Fit Victory Solid Polo top has been designed in a classic polo style that looks great on the golf course so that junior golfers can look like a professional golfer while also remaining cool and dry on the golf course.
Using Dri-FIT Technology this Nike shirt is able to keep players at the optimal playing temperature by keeping you cool and dry on the golf course thanks to the moisture wicking performance that it provides. Moisture wicking draw sweat and excess moisture away from a golfer's skin so that they can feel cooler and more comfortable while playing.
---
Junior Golf Jacket
At Click Golf we stock an incredible range of junior golf jackets that have been designed by some of the best and biggest golf brands so that every young golfer can experience incredible range of movement while being warm and comfortable.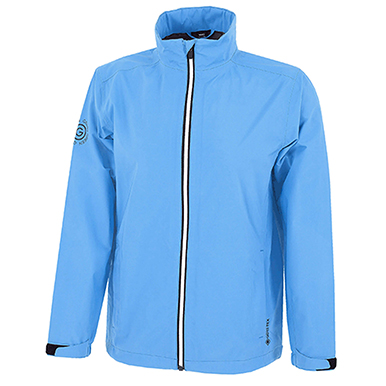 Sort & Filter
60 products
X