Cobra Golf Equipment
Cobra is a renowned golf brand that has been a consistent player in the industry since its inception in 1973. With a rich history of innovation, a commitment to pushing the boundaries of golf technology, and a reputation for producing high-performance golf equipment, Cobra Golf has established itself as a trusted name in the world of golf with Tour Professionals such as Ricky Fowler and Bryson DeChambeau both having signed with the Cobra Brand over the recent years.
One of the unique selling points of Cobra Golf is its rich history of delivering golf clubs and equipment that cater to a wide range of golfers. From beginners to seasoned professionals, Cobra Golf provides a comprehensive selection of clubs designed to optimise performance. Their clubs often feature adjustable settings, allowing golfers to fine-tune their equipment to suit their unique swing and preferences. This level of customisation is a key factor in the brand's popularity.
Cobra Golf has consistently introduced ground breaking innovations to the world of golf. Their commitment to research and development has resulted in technologies like "Cobra Connect," which embeds sensors in the club grip to provide golfers with real-time performance data through a mobile app. This information allows golfers to make data-driven decisions about their game and make improvements.
Another standout innovation is the use of 3D printing technology in club design, which allows for intricate geometries and optimized weight distribution, resulting in improved club performance. Cobra Golf's "SpeedZone" technology, integrated into their drivers, has been celebrated for its ability to enhance ball speed and distance.
Popular products from Cobra Golf include the Aerojet drivers and irons, the Air X Superlite series, and the King Forged Tec irons. These clubs are known for their performance-enhancing features, innovative design, and sleek aesthetics. Cobra Golf also offers a range of stylish golf bags, including stand bags and cart bags, which cater to golfers' needs for storage and ease of transport.
Cobra Golf is a brand that has firmly established itself as a leader in the golf industry. With a history dating back to the early 70's, the brand designs a wide range of clubs catering to various skill levels and a dedication to innovation. Their advanced technologies, commitment to customisation, and range of high-performance products have made Cobra Golf a trusted choice for golfers looking to elevate their game. Cobra Golf provides the tools and equipment to help you reach your full potential on the course.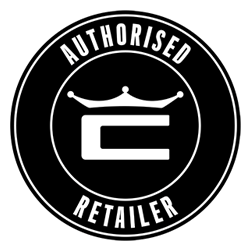 Cobra Golf at Click Golf