Golf Irons At Click Golf
Unlock your full potential on the golf course with the latest game improvement golf irons. These cutting-edge irons are designed to elevate your golf game, providing precision, distance, and forgiveness with every swing. Whether you're a seasoned pro or a weekend warrior, these irons are a must-have in your golf bag. Experience the perfect blend of technology and craftsmanship as you enhance your performance and conquer the fairways with confidence. Elevate your golfing experience with the game-changing innovation of modern golf irons.
Types of Golf Irons:
1. Game Improvement Irons:
Designed for beginners and high-handicap golfers.
Offer maximum forgiveness and a larger sweet spot for improved distance and accuracy.
Feature perimeter weighting and a low center of gravity for enhanced launch and higher ball flight.
2. Players Irons:
Aimed at skilled golfers with lower handicaps.
Provide a greater degree of shot-shaping control and feedback.
Typically have a smaller clubhead profile, thinner toplines, and less offset.
3. Cavity Back Irons:
Blend forgiveness and playability.
Feature a cavity in the back, distributing weight to the perimeter for added forgiveness.
Suitable for golfers seeking a balance between forgiveness and shot control.
4. Blade Irons:
Preferred by highly skilled players and professionals.
Offer maximum workability and shot control.
Characterized by a compact head design, thin topline, and minimal forgiveness.
Key Features and Considerations:
Clubhead Design:
Choose between cavity back and blade designs based on your skill level and shot preferences.
Consider the size, shape, and visual appeal of the clubhead that instills confidence at address.
Shaft Material and Flex:
Steel shafts provide durability and control, while graphite shafts offer lighter weight and increased swing speed.
Select the appropriate shaft flex (stiff, regular, or senior) based on your swing speed and tempo.
Loft and Distance Control:
Determine the loft angles that suit your playing style, ensuring proper distance gaps between irons.
Consider the ability to adjust loft and lie angles to fine-tune your shots.
Feel and Feedback:
Test different irons to assess the feel and feedback upon impact.
Look for irons that provide a balance of responsiveness and vibration dampening.
Investing in the right set of golf irons can greatly improve your game, allowing you to hit accurate shots, achieve optimal distance, and enjoy the sport to the fullest. Whether you're a beginner seeking forgiveness or an experienced player craving shot control, understanding the different types, features, and considerations of golf irons is crucial. Take the time to select the set that suits your skill level, swing style, and personal preferences. With the right irons in your bag, you'll be well-equipped to tackle any golf course with confidence.
The range here at Click Golf includes Golf Irons from Titleist, Callaway, TaylorMade, Srixon, Cleveland, Cobra, Wilson, Mizuno, Yonex and US Kids too. The widest range, the best prices and the fastest service.
Best Golf Irons
At Click Golf we provide golfers with the opportunity to browse some of the best irons in the world that provide incredible performances and control on every shot. Our range of irons has been designed and engineered by some of the most successful brands in golf such as Callaway, Mizuno, Ping, Srixon, TaylorMade, Titleist and more.
The incredible range of golf irons available at Click Golf allows golfers of all skill levels and experience the ability to own a set of golf irons that are able to create fantastic performances with incredible power and control on every shot.
There are many golfers who find that they are able to create magical shots from anywhere on the golf course when they have a set of golf irons that they prefer. The same is true for golfers of different levels, such as a new golfer playing with a cavity back golf iron that provides the help needed to launch the golf ball up in the air while providing enough accuracy to really attack the greens.
---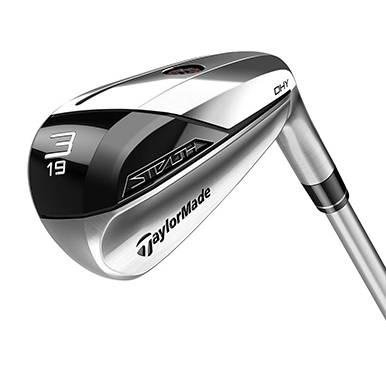 TaylorMade Irons
For golfers who are looking for a set of irons to help improve their skills on the course while still being able to play a competitive round of golf, Click Golf stocks the TaylorMade Stealth irons.
These TaylorMade golf irons are another brilliant set of game improvement golf clubs that have been designed to prioritise distance on every shot without affecting the accuracy so that mid-to-high handicap players are able to create amazing approach shots to the green.
---
Mizuno Golf Irons
Mizuno is known for crafting some of the best looking and performing golf clubs for players to experience with engineering techniques that get the most out of every piece of material used.
The engineers at Mizuno often use more traditional techniques that take more time to create each golf club, but the results that come from the extra time are brilliant.
At Click Golf we stock some of the best Mizuno irons on the market, with golf clubs such as the Mizuno Pro 225 Golf Irons.
These irons are perfect for golfers who want to be able to play long approach shots to the green as well as pinpoint accurate shorter shots. They are ideal for elite players who play with low to mid handicaps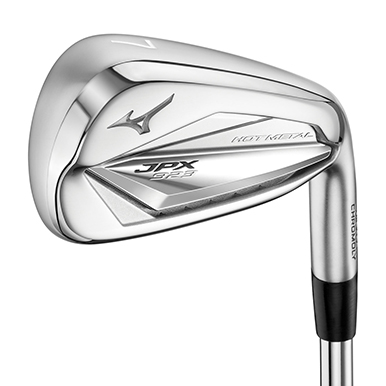 ---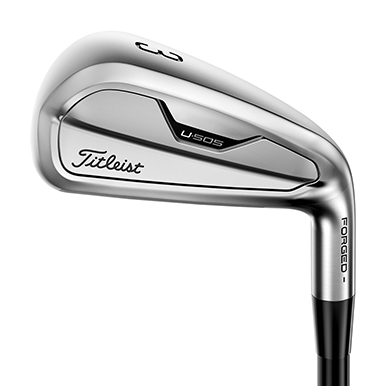 Titleist Golf Irons
Finding the right golf clubs can be a very long task, but being able to find a set of irons that offer brilliant game improvement while also being incredible value for money seems almost impossible.
The Titleist T300 irons are the perfect set of golf clubs for players who want to be able to create powerful distance on their shots while also still having plenty of control and forgiveness too.
The T300 irons provide golfers with improved launch and distance that is brilliant for golfers who need some extra power to their shots to make longer approach plays to the green.
While providing plenty of power these golf clubs also offer maximum forgiveness and stability so that you have the confidence you need to play your best golf.
---
Ping Golf Irons
Experienced and skilful golfers who are looking for that little bit extra to create incredible performances on the golf course would love to play with the Ping i59 forged irons.
These Ping irons provide golfers with a greater feel and consistent impact with the golf ball to create fantastic distance and control on every swing while also providing added forgiveness for those trickier shots to the green.
Ping is known for making some of the best golf clubs on the market, and the i59 irons are definitely up there.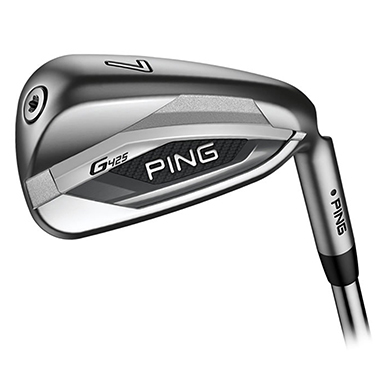 ---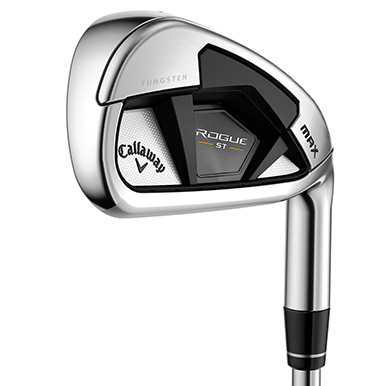 Callaway Golf Irons
Are you looking for a golf club that offers incredible distance on your golf swing while still having enough control to ping your golf ball straight down the fairway to the green?
The Callaway Rogue ST Pro golf irons offer you the distance and control you need thanks to the A.I designed flash face that allows the golf ball to explode off the golf club while having new precision tungsten weighting in the clubhead to increase forgiveness and launch on every shot.
These Callaway irons are an incredible option for golfers looking for a set of game improvement golf clubs.
---
Cobra Golf Irons
The Cobra LTDx Golf Irons have been designed to offer golfers a golf club that provides maximum flex on the face of the club to provide incredible ball speeds and distance on every shot.
These Cobra irons are a brilliant set of golf clubs for golfers who need a little added help to generate ball speed, while also offering plenty of stability and forgiveness so that long approach shots to the green can still be made even on off-centre shots.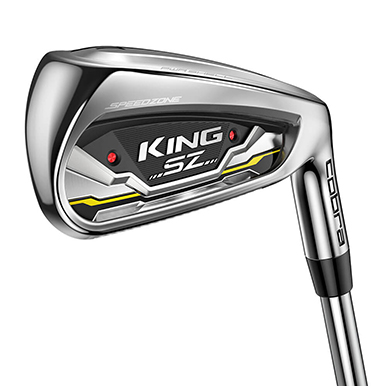 ---
At Click Golf we also offer a brilliant range of golf clubs for women golfers and junior golfers that offer incredible performance consistently.