Cobra Golf Hybrids
---
Cobra Golf Hybrid Clubs
Hybrids are versatile golf clubs designed for use in a variety of playing situations.
Hybrids Clubs
combine the best elements of fairway woods and irons, offering golfers a combination of distance, accuracy, and control.
Cobra Golf Hybrid Clubs feature a sleek, compact design and lightweight construction that makes them easy to hit and control. The clubs are available in a range of lofts and shaft options, allowing golfers to select the best hybrid to fit their swing and playing style. Whether you're looking to replace long irons, add versatility to your bag, or simply improve your overall performance on the course, Cobra Golf Hybrid Clubs are a top choice for golfers of all levels.
Sorry, no products were found matching your criteria.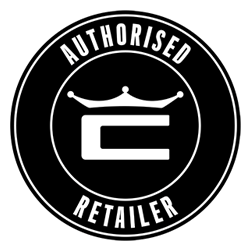 Cobra Golf Hybrids at Click Golf
Filter Products
9 products
X