Golf Base Layers
---

To ensure that when you're on the golf course you are always at the optimal body temperature and comfort level to have an enjoyable round of golf, Click Golf offers you an incredible range of golf base layers to choose from.
Golfers who choose to wear a golf base layer are protected from any negative impact that is caused by playing in colder weather conditions. Base layers include boxer shorts, thermal golf shirts and golf leggings. These products offer incredible thermal insulation to keep you warm in colder conditions, while also featuring moisture-wicking technology that maintains the perfect temperature by drawing excess sweat and body heat to allow it to evaporate.
Sorry, no products were found matching your criteria.
---
Mens Golf Base Layers
Being able to remain warm out on a golf course is essential for any golfer who wants to be able to perform at their best out on a golf course. If you are too cold you won't be able to focus on creating a perfect swing of a golf club and won't focus properly on where you are going to play the golf ball, you will just want to head back inside of the warm clubhouse.
There are a brilliant range of base layers available at Click Golf that have all been designed to ensure your body temperature remains at the optimal level to perform while also allowing for plenty of breathabilities to make sure there is little risk of becoming too warm.
---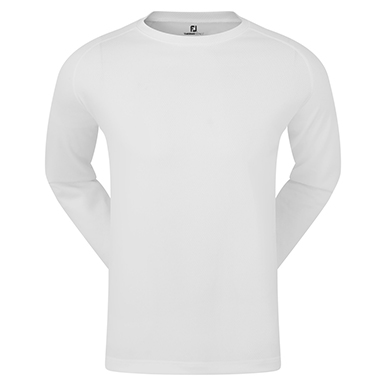 FootJoy Base Layers
FootJoy is known for designing the best golf clothing for every golfer to create the best performances possible while being able to remain warm and comfortable all day out on a golf course during colder conditions.
The Footjoy Base Layer is an essential first layer designed specifically for golf. The non-restricting construction hugs the body and fits closely to the skin to help regulate body temperature without interfering with the golfer's swing.
FootJoy has designed this layer to fit perfectly to the form of a golfer's body so that golfers are able to create a full range of movement while swinging a golf club for smoother and more fluid form for greater performances.
---
Under Armour Golf Base Layers
Under Armour is known for designing brilliant golf clothing that works to keep every athlete warm and comfortable while also ensuring they have the freedom of movement to create greater performances without any added effort.
The same performance is available with the base layer that Under Armour has created, including golf jumpers, boxer shorts, leggings and sports tops that keep your body ready and warm for explosive movements on the golf course.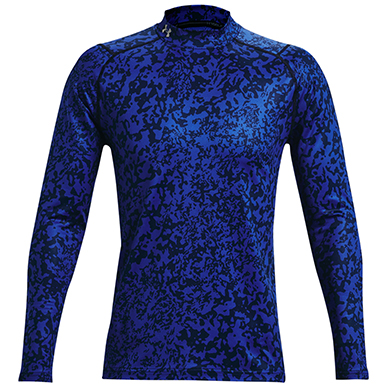 ---
Galvin Green Base Layers
Galvin Green designs some of the best golf clothing on the market today which has been specially designed to make sure every golfer has the right golf clothing to perform at their best on the golf course.
One of the items that Galvin Green has designed to make sure you are able to remain warm and comfortable in even the coldest golfing conditions is the The Ethan Roll Neck Golf Base Layer. Galvin Green has designed this golf top using the SKINTIGHT™ thermal stretch fabric. Galvin Green has combined the latest knitting techniques with hi-tech fabrics to make the Ethan Roll Neck Base Layer lightweight, airy as well as offering maximum warmth, comfort, and breathability. The perfect layer for golf in colder conditions.
---
Golf Underlayers
Owning a golf underlayer is important for any golfer who wants to be able to play golf all year without having to worry about being too cold out on the golf course.
An underlayer is something you wear under a golf top or golf jumper to provide the optimal amount of warmth without having to worry about stuffy or large layers that may negatively affect your golf swing,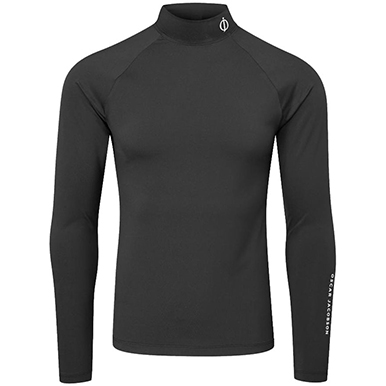 ---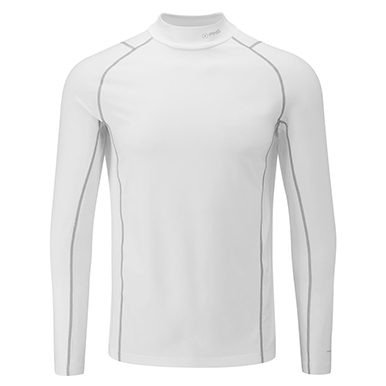 Best Golf Base Layers
Owning the best golf base later ensures you are able to create the perfect arc on your golf swing, with a form fitting design that moves with the body of a golfer while offering the optimal amount of comfort and warmth on the golf course.
---
Ladies Golf Base Layers
At Click Golf we have a brilliant selection of ladies golf base layers to ensure that every female golfer is able remain warm and comfortable out on any golf course during the winter months so that they are able to perform at their best.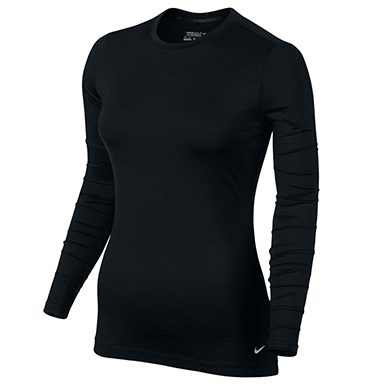 ---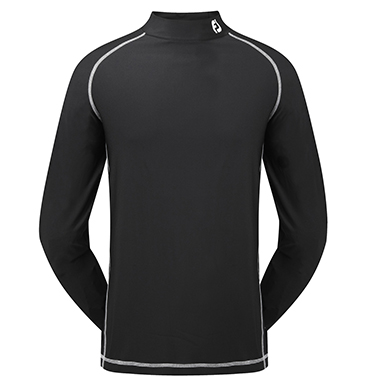 Golf Base Layers Sales
To ensure that every golfer is able to afford the right golf base layer to stay warm and comfortable out on any golf course in the colder months of the year Click Golf offers a brilliant range of golf clothing for incredibly low prices.
Sort & Filter
22 products
X