Ping G30 Driver
---
Ping Golf G30 Driver at Clickgolf.co.uk
An emphasis on speed with no sacrifice in performance sets the new G30 drivers apart. To generate faster clubhead speed and ball velocity for longer drives, turbulators were engineered onto the crown of the 460cc head. Proven in wind-tunnel testing to reduce aerodynamic drag and create efficient airflow, the added speed from the turbulators provides measurable distance gains for all skill levels. At address, they create a captured appearance with the ball and assist with alignment and inspiration.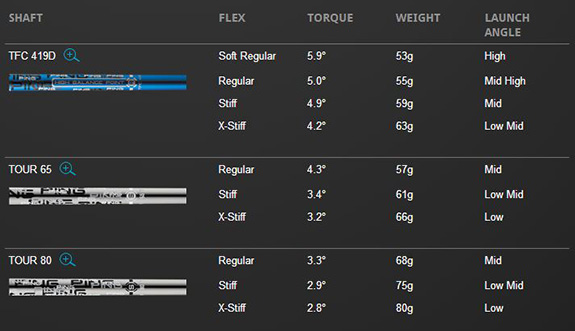 The G30 driver's CG position is the lowest and farthest back of any PING model, ensuring optimal launch conditions and an even higher MOI in both axes for extreme forgiveness and maximum energy transfer. A new high-strength, lightweight T9S titanium face is thinner and hotter to optimize face deflection for faster ball speeds and longer drives. Another source of power is the TFC 419D high-balance-point shaft. The CG is closer to the grip end, allowing for a heavier head, which increases the MOI and contributes to the extremely low CG. The result is more energy, momentum and inertia for greater distance with accuracy.
The adjustable hosel has the same mass and outer diameter as our fixed hosels, providing the benefits of adjustability with no sacrifice in performance. Our Trajectory Tuning + technology allows you to optimize your ball flight by increasing or reducing loft in intervals of 6/10ths of a degree and one full degree, to maximize distance and control.

SHAFT:
To get the most distance from your driver, you must optimize the launch angle and spin rate of the ball by selecting the proper loft and the shaft flex for your swing speed. Generally, golfers with slower swing speeds require more lofted drivers and more flexible shafts to achieve the proper launch conditions. Conversely, golfers with faster swing speeds generally require lower lofted drivers and firmer shafts.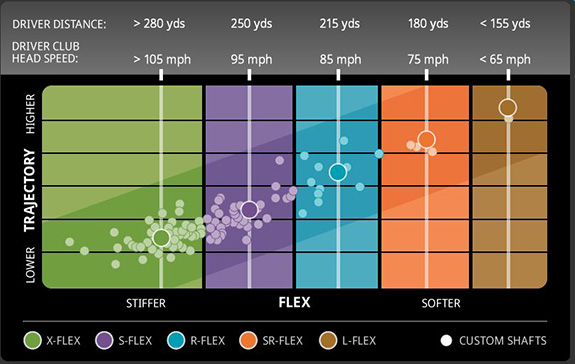 Improve aerodynamics by reducing drag forces, which helps increase clubhead
speed for more distance.
Higher strength/weight ratio allows for thinner, hotter face. Saves 4 grams
from face, which are reallocated to help better position the CG (lower and
farther back than G25) and increase MOI for more forgiveness.
Heel weighting and lighter swing weight promote straighter ball flight.
Ability to add/reduce up to 1 degree of loft to fine-tune trajectory. Additional
adjustability achieved without adding weight to hosel region.
Increases MOI and reduces spin for longer, straighter drives.
Thin walls stabilize sound, save weight for reallocation to other areas
for increased perimeter weighting and CG position optimization.
Greater range of weights accommodates wide range of
after-market shafts for optimizing swingweight.
High Balance Point allows for heavier head (approx. 5 grams),
which increases MOI for more distance and accuracy.
Lower trajectory, added control. Tour look/feel with silver PVD finish.